Why I Start SOBCon with the Litany Against Fear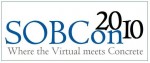 At SOBCon2010 this year, we had a top-notch agenda and a brilliant audience attending … and about 25 more people than before. The format was new one and the sponsors — intuit, Allstate, IZEA, and ReneNews were involved in the planning as never before. At SOBCon Colorado, we were facing an entirely new venue and most of the people attending were new to the event.
In both cases, we were set on delivering an irresistible experience that is SOBCon. Key and central to the central to the SOBCon experience is a high-trust environment. The more quickly we establish that, the more everyone would get from the entire experience. I thought about that long and hard. The question was …
How do we get an audience to let down their defenses when they're in a room of strangers? How do we bring them into the room and let them know they don't need a safety net? How do we establish that trust?
We do it many ways … Terry sings. I begin with the the Litany Against Fear.
Fear-Less and Influence Yourself First
In 1965, Frank Herbert wrote DUNE, the first in his acclaimed series of science fiction books. Early in the story the young, Paul Atredies was asked to hold his hand in box where he would feel excruciating nerve pain. If he removed his hand, he would die. He survived by reciting the Litany Against Fear.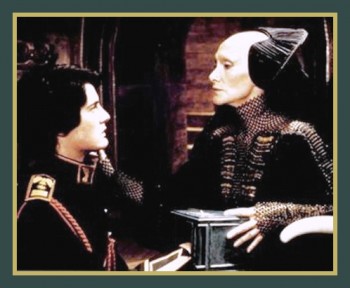 I must not fear.
Fear is the mind-killer.
Fear is the little-death that brings total obliteration.
I will face my fear.
I will permit it to pass over me and through me.
And when it has gone past I will turn the inner eye to see its path.
Where the fear has gone there will be nothing.
Only I will remain –Dune, Frank Herbert, (Wikipedia)
When Paul removes his hand from the box is whole, but he is without fear … Fear- Less.
Trust cannot exist in the same space as fear.
I use the litany for many reasons.
to offer the idea that trust is a choice.
to suggest that if we can't trust ourselves, how can we think we will trust each other?

and most important to influence myself …

to set aside my own fear publicly and be ready to trust myself.
Influence is a powerful stuff. What if we influence ourselves first?
How do you influence yourself?
–ME "Liz" Strauss
Work with Liz on your business!!
I'm a proud affiliate of