By Lisa D. Jenkins
How do you invite customer feedback on the products or service you offer?
Whether it's through an online form, a digital survey or a personal conversation, the way you frame the request for feedback can affect the way your customer answers you — and the quality of the feedback you receive.
A story about food … and feedback.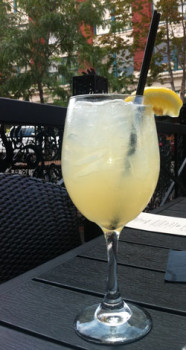 It's no secret I'm a foodie. I'm always on the lookout for new experiences with food and drink, so when I noticed a relatively new restaurant had opened up near my neighborhood, I was all in. I've been there several times to try out different brunch and lunch items.
The unique menu isn't overly large because the owner/chef makes it a point to prepare everything from local sources. The ketchup is made in-house, the coffee is roasted just four doors down from restaurant and the staff is genuinely interested in whether or not we've enjoyed our meal.
The servers are attentive but not in a hovering way. They take our order, serve our meals, then disappear for a couple of minutes. I'm not sure how they time it but they return after everyone has had at least two bites of their meal to ask, "Is everything delicious?"
Not "Is everything tasting okay?" or "How is everything?" or "Is there anything else I can bring you?"
They ask if everything is delicious.
And they wait for an honest reply from everyone.
If something isn't delicious, polite but pointed questions are asked so the server can get to the heart of the issue as quickly as possible. What kept this dish from being perfect? Was it temperature, spice, or texture? Too savory or too sweet? What isn't working?
Over the past months I've seen a couple of item descriptions change ever so slightly. I've also seen a few items disappear.
Because I'm friendly with the staff, I know this is due to customer feedback. If an item isn't received as delicious 90% of the time, it's adjusted according to the feedback servers get or it's removed entirely. As a customer, I feel incredibly valued.
In this way, the restaurant has been able to stay true to its mission and vision while providing a better experience for the diners who ultimately keep the doors open.
It's simple and brilliant.
Which brings me to the point.
When you ask for feedback, do want customers to help you be good at serving your market, or to be the best at serving your market?
Author's Bio: Lisa D. Jenkins is a Public Relations professional specializing in Social and Digital Communications for businesses. She has over a decade of experience and work most often with destination organizations or businesses in the travel and tourism industry in the Pacific Northwest. Connect with her on Google+