By Suzie Cheel and Des Walsh
This was a wonderful greeting that met us one Saturday morning at Rainbow Bay Beach where we walk and swim most mornings.
The sign Beach Report is put out each morning to tell swimmers the current state of the swimming conditions.
We don't normally see the addition of words like Living the Dream.
These words remind us to ask:
Are you living the dream with your life and business?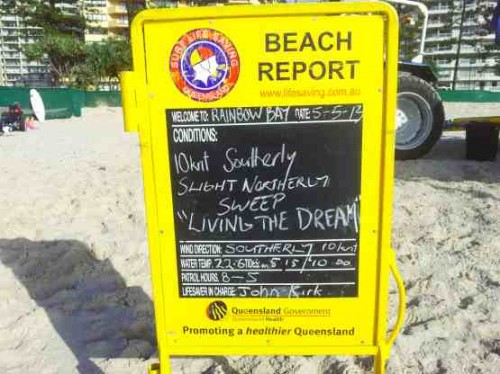 – Des Walsh & Suzie Cheel