by
Adria Saracino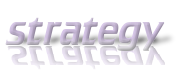 4 Keys to Online Video Marketing
Blogging is one of the fastest and easiest ways to get your content and ideas out to readers, but content sharing is changing quickly as video is becoming more and more popular. YouTube is the largest search engine after Google, with over 800 million unique visitors per month. With the popularity of video skyrocketing, the future of blogging will gradually move towards video content.
If you want your blog to remain relevant with your readers, it's important you know how to use video on your blog effectively. Distilled has designed a video marketing guide that can help you understand and utilize video more successfully in your blog or business.
Let's go through 4 keys for succeeding in video marketing.
Establishing Personality
Using video will establish your personality, style, and voice as a blogger much fast than traditional, static content will. If your blog depends on your personality or style, you should consider using video, so your readers and potential readers can establish a "relationship" with you quicker. With text content, it might take readers several articles to get to know your personality, but by using video small mannerisms, tone of voice, and body language can be picked up on instantly.
By establishing a relationship with your readers on a more personal level, you establish trust and loyalty. If your readers think they know you better, they are more likely to remain regulars to your blog.
Stand Out
Not many bloggers are dabbling in video yet, and choosing to do so will differentiate you from other blogs. Readers are always looking for new, fresh ideas and video is one way to give it to them. If you are blogging in a specific niche, using video can give you a unique and successful position. Even if there are other blogs in your niche that are using video, few people know how to use video effectively, and integrate it into their blog site well.
In our video marketing guide we cover how to ensure your video content is placed well on your site, and how to build a great internal linking structure, so that any links built into your video will provide value to your domain as a whole.
Mobile Devices
Using video on your website or blog is also going to help you attract mobile device users, because video is much easier to view on a phone or tablet than text. With so many people using mobile devices, and gathering information on the go, you need to make sure that you're meeting your readers where they are.
Understanding When to Use Video
One snippet from Distilled's guide explains well why video is not always the answer, "While video can be an extremely valuable asset for businesses with an online presence, it's not always going to be the best form for every kind of content and every type of business. The skill to creating great video is in working out when and where to use it, focusing on identifying and filling content gaps rather than form gaps."
While video is immensely helpful to blogs, it's important not to use video just for the sake of video. Your video content should have a clear, identifiable purpose, which works well with video format. This guide covers types of content that works well with video, and how to put that content through a creative process to build the most successful video for your message.
Your Free Guide to Mastering Online Video Marketing
You can easily enhance your blog and stay relevant to your readers by using video, but video is only effective if it is done well. For more information on how to utilize video successfully, click on the downloadable PDF below, and check out Distilled's website for more resources and information.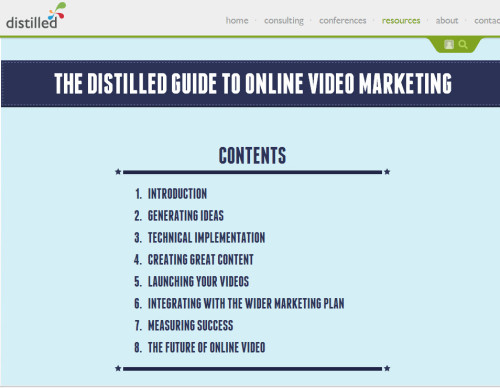 Author's Bio:
Adria Saracino is the Head of Outreach at Distilled. When not consulting on promotion and content strategy, you can find her writing about style on her fashion blog, The Emerald Closet.