Getting to Success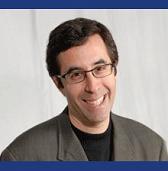 Yesterday, Barry Moltz, the author of —Bounce!: Failure, Resiliency, and Confidence to Achieve Your Next Great Success, and I talked about what it means to Bounce! Barry explained that by letting go of successes and failures, we can Bounce! We Bounce! from success and failure, failure and success. Being able to Bounce! leads us to develop resiliency and true business confidence, passion, and enthusiasm.
Today, we're talking about success.
Barry, in the book, you talk about three archetypes that we all follow to achieve success. Would you talk about them and why they're true?
Most of us look to follow one of three paths to get to business success:

You can create something from nothing. You have few financial resources but you do have an idea and you are willing to work very hard. Your many years of hard work and bit of luck, finally result in a million dollar payday This is the American Dream, right. No matter where you start from, there is the infinite possibility that you can get there!

—–

You fail miserably, you may even go bankrupt, but you are able to learn something important from this failure. As a result, this new information propels you to even greater financial success this time around.

—–

Finally, once you get there after you made that first million, success leads to even greater success since we all know, it takes money to make money. I love the business adage that says how do you make $100M ? Start with $10M!

And there are places where this is true.

Bill Gates after he dropped out of Harvard, he did create something from nothing in building Microsoft and became as a result one of the richest men in the world.

Simon Cowell, my favorite American idol judge, did have a miserably failure. He went bankrupt, lost a million dollars and had to move back in with his parents. With the success of the show, American Idol, he now makes over $8M a year and in 2003 he sold half of his S Records to BMG for $43M. Pretty good comeback

And finally, Donald Trump was able to take over his father's real estate business and become even richer. I laugh because in a recent issue of a pop-culture magazine, Stuff, one of the headline read, How to Get Rich, by Ivanka Trump. I did not even have to read the article to know the answer—have "The Donald" as your father!

These stories are great to read about and sometimes they even inspire us. But are they always true? For most of us they are not. No matter how hard we look for the ten steps to success, we each have to make our own way.
Thanks, Barry!
Tomorrow we'll talk about how honoring our failures is also important. Find more great information about Bounce! and advice on success and failure at BarryMoltz.com
–ME "Liz" Strauss
If you'd like Barry to do a guest post or an interview at your blog during his virtual book tour, email me at lizsun2 at gmail.com