According to ContentPlus UK, articles with images get 94% more views than those without. We have become scanners, racing through online posts and sifting for useful information.
Arresting images stop us in our tracks, and pull us into the surrounding text.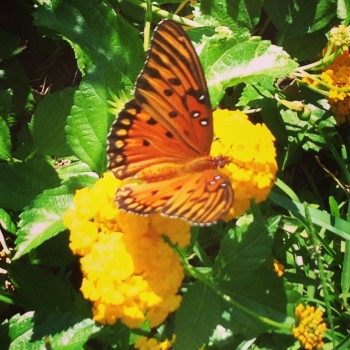 This is a roundup of apps that I've personally road-tested for image manipulation. With the exception of PicMonkey, they are all installed on my iPhone right now.
Go forth and create fun, interesting photos. Just don't let me catch you putting a "sunset" filter on your plate of salad. Don't do that.
Web app, Free with premium features
Handy, easy to use app that is great for banners, overlaying text, and resizing images. It covers much of the territory of Photoshop, without the long learning curve and big expense. My 8 year old kids started playing with PicMonkey and were cranking out great stuff immediately. Check out the "collage" feature.
Mobile app, Free with 99cent enhanced version
Successor to KitCam, which was acquired by Yahoo, and it's the Swiss Army knife of mobile image editing apps. Great for live shooting as well as editing after the fact. This one is complex, but includes tons of pro photographer goodies, including filters, high speed shooting, and live editing. Check out the social sharing tools.
Mobile app, Free
Have you ever taken a great video, and wanted to pull a still image out for a thumbnail? Here's your app. Vhoto will automatically find and suggest the best quality still images from a video clip. Use old videos or shoot a new one. Check out the Vhoto user community.
Web and mobile app, Free with premium
Yes, I know you thought Flickr was gone. It's not gone, but it's been revamped, and looks better than ever. The mobile app is very easy to use, and will automatically sync up your photos if you like. Includes filters, pretty strong editing tools, and sharing. Did you know you can also upload videos?
Mobile only, free
This app does one thing, but does it beautifully. Instantly add cool text to your Instagram photos. Choose font, size, text, and colors, and then save. Check out the beefier, paid Over app for even more editing tools.
Mobile only, free
I had to include one completely fun one. Bubbsie makes it dead easy to create a "meme" image, by placing a thought or conversation bubble overlay on your images. Take a new photo, or overlay on an existing image from your gallery. Check out the picture frame feature.
Desktop, web, and mobile, free
The cool thing about this one (which I agree is unpronounceable), is that it's so cross-platform. Use it almost anywhere. Take a photo with your webcam or device, or upload one from your library, and then enhance it with textures, backgrounds, and frames. Easy to use immediately. Check out the fun overlays (bubbles, fireworks).
Web and mobile (special app for iPad), free
An App Store Hall of Famer, Colorsplash is the easiest way to colorize your photos. Turn your image black and white, and then selectively add color back to certain portions. Your colleagues will wonder how you did it. Check out the customizable brush sizes/shapes.
Mobile, paid app
Touch up, edit, crop, and highlight portions of your images in one app. Combines some of the best bits of ColorSplash and Pixlromatic, in an easy-to-use interface. Great for beginners, with lots of pre-sets. Check out PhotoMotion, from the same company, which lets you turn photos into videos.
Mobile, free with premium upgrades available
Another cool tool for editing your photos, but it has some unique capabilities, including the ability to have separate filters on the background vs the foreground, multi-frames, and captions. Check out the video creator, with music. Share directly to Vine from within the app.
Have fun!
Note: I have zero affiliation with any of the above apps or companies, and no-one solicited these suggestions.