Thanksgiving. Families. Rooms filled with people. Old torn relationships and new relatives. Or worse. A diner and a meal alone with faded memories.
We can't bring back or remake today into what once was.
We can't get the folks we love to behave exactly as we might want.
We can't orchestrate the world to turn slowly to our best thoughts.
But we can be grateful for what we've got.
Every day. No matter what. We can recognize and celebrate what we value most of all.
How to Be Ever Grateful for What You Have
When that clerk in the grocery shop snaps and cracks and can't even look up to see the person that you are, think about the generous person might have seen. Smile anyway and say "Thank you."
When that person at work treats you like an inconsequential robot, think about the value you add every day. Smile anyway and say "Thank you."
When that family member takes over the center of the universe, think about how much nicer you can be when you're able to see the view from the perimeter. Smile anyway and say "Thank you."
When that person you misinterprets your good deeds, think about good feelings that came with the doing. Smile anyway and say "Thank you."
When that gossip says things about you that aren't true, talk to your friends who would never believe such things about you. Then smile anyway and say "Thank you."
Thank you
for showing me I don't get thrown by little things.
for helping me see who I am is not what you say about me.
for the opportunity to try a positive response to your negativity.
Thank you can be an invitation to set the table differently.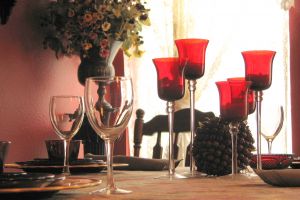 But most importantly,
When the people who help you thrive show up,
smile every time and say thank you.
You'll know them by the way
they consistently say and show they have faith in you,
by the hope and time they invest your dreams,
and by the endless love they provide to see you through.
Make every breath a smile and a thank you.
Say it out loud and show to proudly in every way you know how.
It's a forever gratitude … a generosity that goes both ways.
Smile and say "thank you" out loud to recognize how rich your life is.
Every day.
———
Thank you to everyone who has changed my life.
My gratitude is huge and will always come back to you.
–ME "Liz" Strauss
Work with Liz on your business!!
I'm a proud affiliate of