When I started blogging in summer 2005, I wanted to keep the writer's discipline of writing every day. No one could have predicted, that it would lead me to several blogs, a fabulous business partner, a conference and consulting business, and place in a fabulous community. When I started photographing the sunrise in spring 2011, I wanted to keep a writer's discipline of remembering to look out my window every day. The photos are starting to write stories with me. Now I'm starting to wonder where that will lead …
How to Make Opportunity and Change the World
Our businesses and our lives are in a constant state of change. We can try to tie things down, keep things where they are. It's a battle that we'll never win. On the other hand, they say some things never change. And the more they change the more they stay the same.
Change is like the rain. It's not good or bad. How we see it is what makes us think that.
Do you see change as a problem or an opportunity?
See the opportunities.
Do you live in the sun or the shadow?
It's your choice you know.
Do you see the clouds on the horizon …
or the color beyond them?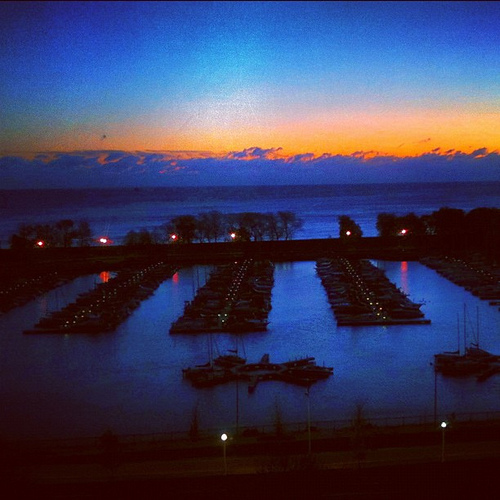 Maybe it's time to move your focus.
Sunrise looks empty without the clouds
Notice how everything contributes.
Sunrise – sometimes it's where you look for it.
Find and define new ways of seeing things.
Carry a sunrise in your heart today!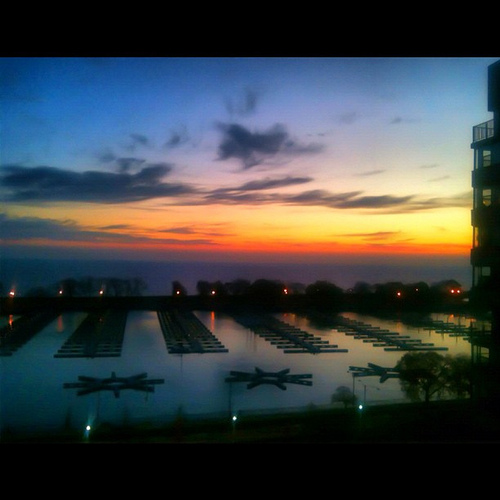 Shed light on the good things that you can make happen.
Problems and opportunities are the same things seen with a different attitude.
The minute we quit fighting a problem it becomes an opportunity.
To make opportunity, we need to trust enough to see what we're not yet imagining.
To change the world, we probably should change how we see what's wrong with it.
Are you ready to make opportunity and change the world?
Be irresistible.
–ME "Liz" Strauss
Work with Liz on your business!!