No Need to Be Shameless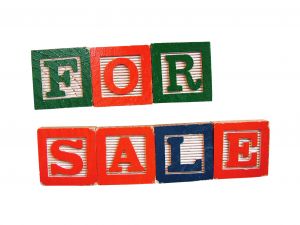 A while back, Mack Collier, raised the question Is 'no self-promotion' the great unwritten rule of social media? I don't believe it is.
Though promoting the great work going on around us is the fastest way to get positive recognition, sometimes it's we're called upon to let people know what we do and how well we do it. A solid business person, especially someone in social media, needs to be fluent and facile in discussing the skill with which he or she can get the job done.
What follows are some articles I've written on the subject that you may missed if you recently tuned in to my blog.
We know those times well, when we try too hard to convince others of our brand, apologize for our writing, ask links instead of earning them, or quote text when we should analyze.

Everyone has brand.
Your brand may be as simple as You are unknown.
Not everyone has a unique and positive brand identity.

People have a way of letting us know we forgot to consider them. They do that by redefining what they think of us and telling each other the new definition.

Shameless Self-Promoters see only the game — not the relationship or the other person's needs. Shameless self-promoters are focused on getting, not giving.

No one got tied up in the confusion that usually hangs around self-promotion.

As a result we often shy away from any attempt to talk about what we do — fearing we'd be mistaken for the opportunists that we're not. I used to be the poster child for thinking about self-promotion like that, and it found me getting myself tangled in knots

People looking at me make me very self-conscious. Many folks find that a surprise. I write this post for everyone who is shy.

I said something about the "ME" in self-conscious. I've always thought about it. RK came back and put to words in a pair of comments that said exactly what I always had wondered about . . . am I shy or am I egotistical?

Many folks would tell you this is the time for your "elevator pitch." I suggest that term might not be the best way to look at a relationship. Why don't we say that an authentic conversation is our goal?

A friend emailed me asking if I would pass along information about a product just coming out. The email was a sale pitch I could pick up and pass on. The rest of the message was over the top for me — kind of pushy and kind of "wink, wink, nudge, nudge — you help me and I'll help you later."

see video

Just because you say you're going to do it,
doesn't make it right and it doesn't make it any more appealing.
Self-promotion is important to a business. If we don't tell the world we exist and what we do, soon enough we won't. Hope you find this helpful.
Let me know if you think a favorite is missing from the list. Thanks!
What do you find is the best way to promote your business?
–ME "Liz" Strauss
Check out the Work with Liz!! page in the sidebar.